A New Way To Exercise
Enjoy your workout, not just the results. Try FitXR for 7 days free.
"Even just 10 minutes in FitXR can leave you a sweaty mess, and it's now an essential part of my daily workout."
"My favorite virtual reality fitness game right now is FitXR."
"Even short FitXR sessions had me sweating a lot, and made me feel like I was playing an arcade game rather than attending a gym session."
"FitXR's virtual boxing workout is so enjoyable that it makes you forget you are exercising."
"This virtual reality workout is my go-to on days I don't want to exercise."
"At the end of my first 10 minutes, all parts of my arms had been activated, and my heart rate was up from where it was when I started."
Meet Your New
Home Workout
Fun workouts designed to burn calories, improve
strength and get you high on endorphins.
BOX, DANCE OR HIIT
FitXR is packed with on-demand classes that provide a full-body workout, with new workouts released daily. The hardest part is choosing your favourite!
World-Class
Fitness Instructors
Not only have our fitness instructors choreographed every class, they'll also be there to guide and motivate you through your workout.
Join The Community
Chat with the FitXR Team, instructors and other members. Share stories, advice, and inspiration. Keep up to date on our monthly challenges and find members to work out with in FitXR multiplayer.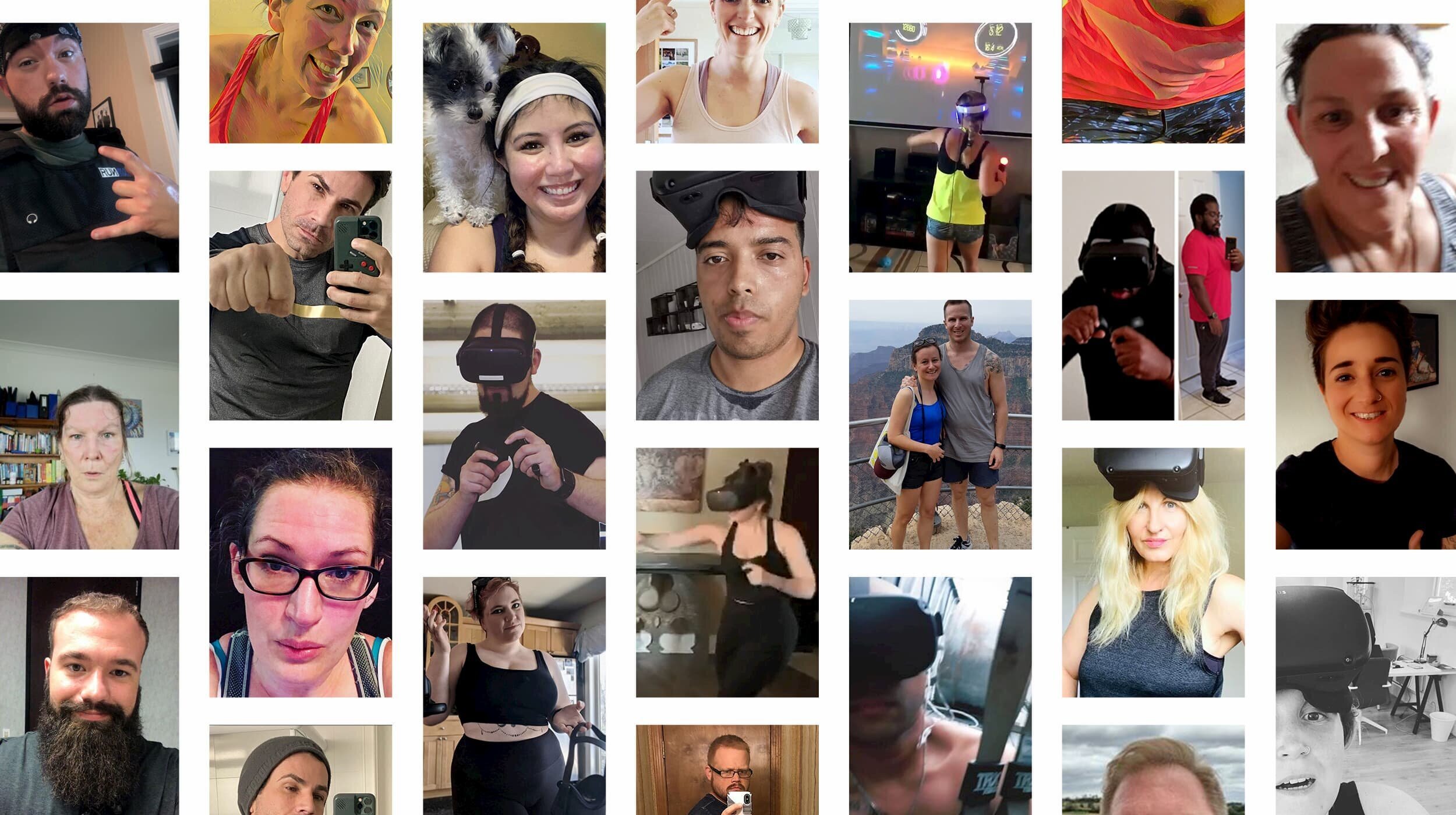 Membership
$9.99/month
What's included
7 day free trial. Cancel anytime
New workout released daily
Huge on-demand class library
Box, Dance and HIIT studios
Music from major and indie record labels
New captivating environments, plus more soon
Multiplayer with voice chat
Regular feature releases